COLD SKY
PICTURES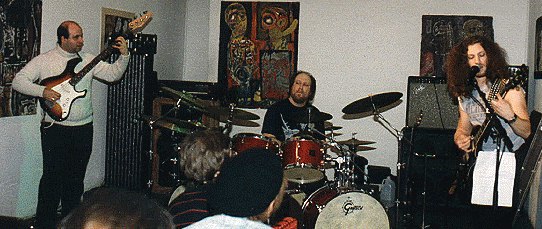 The 3-piece lineup, at Be-Bop Records and Fine Art, 2/8/89.
l-r: George Radai, Hyam Sosnow, Greg Segal.
Click here to see a full page of photos from this show.
Click on the image below to see a larger version of the poster art for this gig.



Two views of the band at its last show, Al's Bar, 10/14/89.
(Click on the thumbnails for full sized image.)
Return to the Greg Segal Home Page