New CD! buy it online now at CD BABY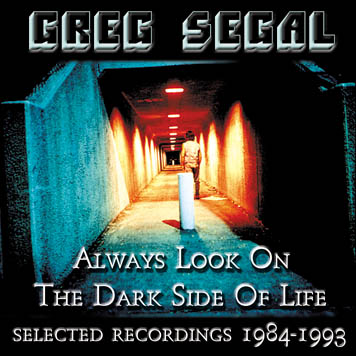 This is a collection of songs from the original independent releases, remastered for CD.
Songs about dreams, nightmares and visions....
Songs about the modern world, despair and insanity....
Songs about defiance and taking back control of your own life....
If you've never heard Greg Segal-
It's time you did.
buy it online now at

CD BABY
some online reviews:
Aural Innovations (includes full length reviews of "Always" and the 3 Jugalbandi 2000 discs, plus a lengthy interview

Ink19

pOoTer's pSycheDelic shAcK

Hellride

Progressiveworld.net

Improvijazzation Nation #64

Stonerrockchick.com

Psyche van het Folk

(see reviews page for more)

PHANTOM AIRSHIP records
PO Box 82525
Portland, OR 97282-0525
USA
also available via mail from Phantom Airship
$10 in the US
$14 outside the US
(for additional info, please see products page)
email inquiries: gregsegal@gregsegal.com