Paper Bag: Airwave Rituals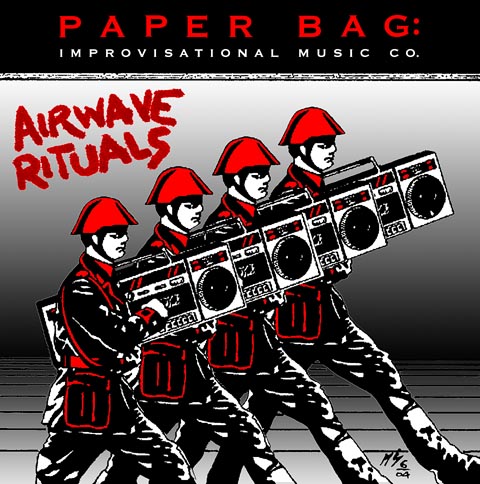 CD, 60 min., 16 tracks, $12.
Now available: pieces from the 1986 Paper Bag world radio tour
all tracks previously unreleased
$12
(plus shipping; $2 in the U.S. and $5 outside)
online:
I now accept credit cards through PayPal.
Email your order to orders@gregsegal.com and I'll invoice you and provide instructions for paying through PayPal.
PayPal is my preferred method of payment for international orders.
mail:
Send your orders and payment to:
Greg Segal
PO Box 82525
Portland, OR 97282-0525
Pay by check or postal money order (money order ships faster)
make checks payable to: Greg Segal (NOT Phantom Airship).