Bret Hart & Greg Segal
Duets Vol. 1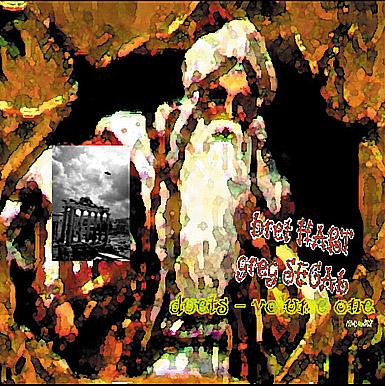 cover art by Bret Hart
Recorded in December 2001, this is the direct predecessor and companion piece to "In Search Of The Fantastic", which I was inspired to record after doing this. Bret has done a large series of such Duets albums (this is #27!). He sent me a CD of improvised tracks, which I then improvised over without having heard anything ahead of time.

This is a more abstract album than "Fantastic", and it's lighter sonically (not as dense). All sorts of instruments were used on this, and many of Bret's are homemade.
Duets Vol. 2
Now Available for Free Download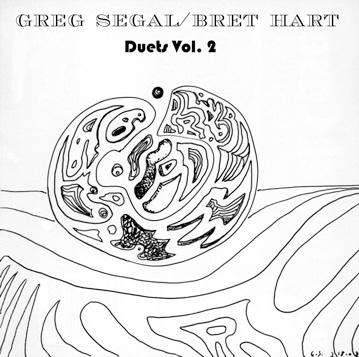 cover art by Greg Segal
Recorded in February 2003, this sounds almost nothing like Vol. 1! Instead, you get a wide mix of predominantly heavy styles, ranging from acidic rock riffs to the sound of Bret attacking an instrument with power tools while Greg provides treated vocal loops!

Read Reviews of Duets Vol. 2 at:
Improvijazzation Nation #62
Aural Innovations
For ordering info, please go HERE.