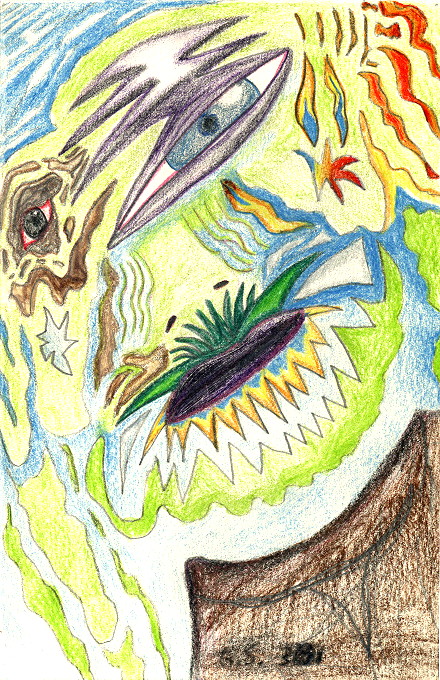 MEMORIES AT THE DAM
3/81
colored pencil
The title refers to being at Sepulveda Dam and having flashbacks to 1968, when I was 5: hearing "The Crazy World of Arthur Brown" every day, and spending clear days at Erwin park.

Somehow the images fell together into this.

Ironically, a few years later I ended up looking somewhat like what this suggests, prompting Michelle Klein-Hass to dub this my "future self-portrait".